NuWu Means the People
Multi-award-winning filmmaker Ben-Alex Dupris (Colville Tribes, Mnicoujou Lakota) reveals the hope for a magical future for the NuWu, the first people of Nevada, through artists who are turning a cluster of dilapidated buildings in Las Vegas into a vibrant community hub. Dupris partnered with NuWu Art, Cultural Arts + Activism Center.
About the Filmmaker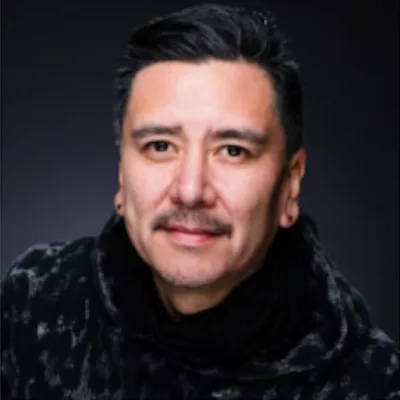 Ben Alex Dupris
Ben-Alex is Miniconjou Lakota, an enrolled member of the Colville Confederated Tribes where he grew up. Dupris creates work that pushes the boundaries of modernity and traditionalism, changing perspectives of Indigenous concepts without censorship. He spent five months on the ground documenting the Standing Rock occupation and continues his work in honor of Indigenous people and his traditional homelands. He is a Fireflight Impact Producing Fellow, an Artist-in-Residence at Concordia Studio, a Sundance Institute "Rauschenburg" Producer's Fellow, and a Redford Center Grantee.

"Natives are definitely pushing new frontiers in many conversations. I'm excited to make this piece to reflect futurism as a symbol of resilience."
—Ben-Alix Dupris
Visit Ben-Alex Dupris' Website

About the Partner Organization
The Nuwu Art, Cultural Arts + Activism Center is a POC-owned and operated space in Las Vegas, Nevada, that works to uplift all communities through strengthening cultural knowledge and identity through the arts, activism, and education. They advocate for the equity of their respective and collective communities through an ongoing process of decolonization and celebration of their rich cultural heritages. #decolonize
Learn more about NuWu Art, Cultural Arts + Activism Center.