On the Pulse of Life
Emmy-nominated filmmaker Jessica Jones documents the birth justice moment in Alameda County, California, where Black babies are less than half as likely to survive as white babies, fighting for a future where "the first few breaths of life" are equally precious for all. Jones, a new Black mother herself, worked with BElovedBIRTH Black Centering.
About the Filmmaker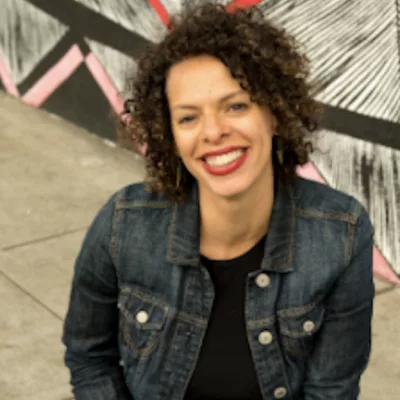 Jessica Jones
Jessica Jones is an Emmy® nominated documentary filmmaker. Her work focuses on community, cultural representation, and race with a specific focus on both Black and multiracial identity, often with a focus on women and the arts through character-driven narratives. She is a part of a two-time Webby award-winning If Cities Could Dance filmmaking team and in 2016, she received an Emmy® nomination for "Women Dancers Redefine Oakland's Street Dancing Scene", published on KQED Arts. She is a part of the creative team behind Mixed People's History, and in 2019 she founded Mae Shore Productions.

"This film explores how to create equitable first breaths - for everyone."
—Jessica Jones
Visit Jessica Jones' website.
About the Partner Organization
Every day, racism causes preventable pregnancy complications, trauma, and mortality for Black mamas, birthing people, and babies. BElovedBIRTH Black Centering is addressing this crisis with a "Gold-Package of Black Love", redefining perinatal care in the Black community. BElovedBIRTH is in Oakland California and collaboration with Alameda Health System and Alameda County Public Health Department.
Learn more about BElovedBIRTH Black Centering.