Rising
Mildred Ruiz-Sapp, a Puerto Rican native New Yorker playwright and actor, captures the phoenix-like resurgence of the Rogue Valley in Southern Oregon, following the devastating Almeda Fires of 2020. Ruiz-Sapp partnered with the Oregon Shakespeare Festival, SOS SafetyNet, and a diverse group of community members throughout the region.
About the Filmmaker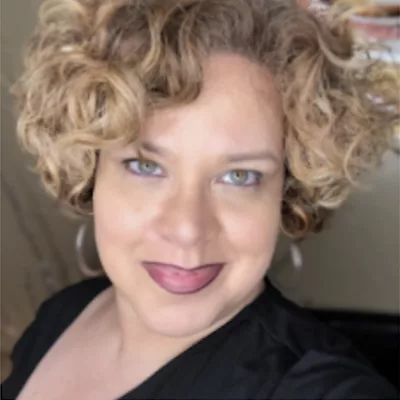 Mildred Ruiz-Sapp
Mildred Ruiz-Sapp is an award-winning/published/critically acclaimed multi-hyphenated Puerto Rican artist/entrepreneur. A theatre professional with equal life-long passions in Photography and Filmmaking, she sets her eyes on uplifting our world through the lens of the people. Among many other accomplishments, she is co-founder of UNIVERSES; and THE POINT CDC, a Mellon Foundation National Playwright; winner of Doris Duke Performing Artist Award (Theatre); Oregon Shakespeare Festival Company Member/Ensemble in Residence; and was the 2008 U.S. Cultural Ambassador w/ the U.S. State Dept.

"The future we dream is created by the human spirit rising in the face of adversity. When all seems lost, government is too slow to act, fear is at every turn... we are the hope that is always in sight. In this film, we see ourselves rise; reimagining our world, like a phoenix from the ashes."
—Mildred Ruiz-Sapp
Visit Mildred Ruiz-Sapp's website.

About the Partner Organization
Oregon Shakespeare Festival is a professional nonprofit theater company inspired by Shakespeare's work and the cultural richness of the United States. Social justice is central to their mission, and they reveal our collective humanity through illuminating interpretations of new and classic plays. Southern Oregon Shakes (SOS) Safety Net serves as a resource for the individuals associated with the Oregon Shakespeare Festival community and their families who are suffering financial hardships.
Learn More about the Oregon Shakespeare Festival.