Succulent City
Created by Philadelphia-based filmmaker Mike Attie, most recently the winner of the grand jury award at AFI Docs, this film melds spoken word and music set in Philadelphia's urban farms to dismantle stereotypes of agriculture and slavery and to create a future imagined by ancestors where "all voices carry and all hands build." Attie partnered with PhillyCam, Urban Creators, and emerging artist Keyssh Datts.
About the Filmmaker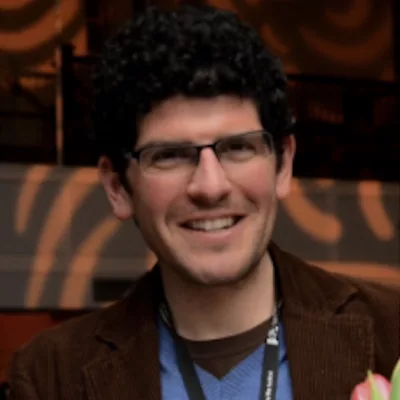 Mike Attie
Mike Attie is an award-winning filmmaker whose films have screened at major international film festivals including CPH:DOX, Hot Docs, San Francisco, and Sundance. He is a professor of film and a Film program director. Attie's feature documentary In Country had its world premiere at the Full Frame Documentary Film Festival and international premiere at Hot Docs in Toronto. The film was supported by the Sundance Documentary Film Program, IFP, and the Points North Institute. His 2020 short documentary film Abortion Helpline, This is Lisa played at the 2020 Sundance Film Festival, won the grand jury award at AFI Docs, and was a nominee for the 2020 International Documentary Association Award.

"One vital subtext of our piece is dismantling stereotypes - addressing the conflicted relationship that BIPOC people have in this country with agriculture - replacing notions of labor and slavery with sustenance."
—Mike Attie
Visit Mike Attie's website.

About the Partner Organizations
PhillyCAM is a community media center committed to teaching, creating, and distributing locally-produced media content on cable television, FM radio, and online. A team of Arts2Work Producer Apprentices worked with Mike on the film.
Learn more about PhillyCam.
The Urban Creators is a platform for radical and collaborative imagination. Since 2010 they have used food, art, and education as tools to nurture resilience, self-determination, and equity in their communities.

Learn more about Urban Creators.