Futures We Dream
Futures We Dream
Futures We Dream
The Futures We Dream is a series of eight short films commissioned and produced for the FUTURES exhibition at the Smithsonian's Arts + Industries Building in Washington, DC. Nine award-winning independent filmmakers created these works in partnership with The Alliance for Media Arts + Culture.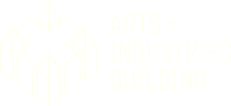 About FUTURES
FUTURES is the Smithsonian's first major building-wide exploration of the future. This part-exhibition, part-festival, designed by award-winning architecture firm Rockwell Group, celebrates the Smithsonian's 175th anniversary with more than 150 awe-inspiring objects, ideas, prototypes, and installations that fuse art, technology, design, and history to help visitors imagine many possible futures on the horizon.

As Producers, The Alliance facilitated a production process for the Futures We Dream where the filmmakers were challenged to tell vibrant, optimistic stories about a future close at hand, just as we are emerging from one of the darkest times in recent history. We hosted virtual Creative Labs to help all participating artists and community members connect with one another, share transformative ideas, and support each other through a process of visual and emotional discovery. We were also modeling a future we dream for the film industry: less hierarchical, more collaborative, caring, and equitable. The result is 8 intentional works of art, 8 powerful, futuristic, evocative stories — created by a dynamic network of visionary artists deeply embedded in the community. For further information, check out the Arts + Industries Building website, the press release, and this announcement in Variety!
In the coming weeks, we will be putting out a call-out for 1-minute short videos, poems, and photographs about the futures we all dream. These pieces will be shared on the Futures We Dream MultiVerse on Instagram. Stay tuned to this page for further info, and follow us @alliance_arts.

The Films
Each film reflects a unique creative collaboration with a local community organization from across the US designed to foster inclusion, co-creation, and a shared creative vision of the future. The Futures We Dream films amplify unheard voices and perspectives across a diverse geography of America and illuminate themes of hope, resilience and the power of collective imagination.